how can I start a photo booth business?
It's a bit easier than you think. With a bit of technical knowledge, a few thousand dollars, and a bit of ambition, you can have a photo booth business running in no time. Once your business is up and running smoothly it's possible to make $100 an hour running this type of business.
I'll try to give you a basic overview of how to get started in creating a portable photo booth business, and focus on some of the common roadblocks and mistakes beginners make, along with the details of what exactly I use so you can quickly start your own photo booth business. If you want to get the answer to the most common question, check out my article on how much you can make running a photo booth business.
MY EXPERIENCE WITH BUYING / STARTING A PHOTO BOOTH BUSINESS
I bought my current business from an operator moving out of the area for $6,600 which included two printers, two DSLR cameras, two touch screen monitors, a booth, a website, and a couple reserved events. You can do a search for photo booth businesses for sale in your area via a site like craigslist, but they are often rare and hard to find in my experience. They may also ask for a premium since they already have an existing business. I bought my equipment from an owner looking to liquidate, but you may want to just buy everything from scratch if you're can't find a good deal on an existing business. 
You can start from scratch and duplicate a fully operating booth for approximately $5,000 using the products described and linked to below. This is just the basic start up expenses to create the booth. Then there's additional costs like insurance and marketing expenses, which can vary quite a bit.
So let's start at the beginning. What equipment will you need, and how much does the equipment cost? The first thing I'll focus on is the hardware and software, then I'll talk about the variable and marketing expenses a bit later in the article, then close on some pointers and considerations of starting the photo booth business.

EQUIPMENT, SOFTWARE AND SUPPLIES
Physical Equipment / Hardware
The Booth Itself
I use a booth that is easy to disassemble and is probably one of the most common models out there. The booth I use along with how to assemble it can be best described in this video, which is a company that sells the full package photo booth package if you don't want to piece-meal it yourself:
 Start your photo booth rental business today and start making money.  Visit https://www.rbaphotobooths.com/ for your one stop photo booth shop.  We finance!
Photo Booth (shell only) – Approximately $2,500
Camera
You won't need anything ridiculous and over the top, but a middle range DSLR will work for your booth. I currently use a canon t2i, but also occasionally use a canon 40d. The t2i is nice because it also offers a video function, which is an option for the software I use (keep reading to learn about the software). When choosing a camera for your photo booth I would recommend choosing one with video capability.
Canon T2i – Approximately $300


Camera AC Adapter
The AC Adapter allows you to plug your camera directly into an outlet so you don't have to worry about your batteries running out in the middle of an event. I would highly recommend using an AC Adapter over running on batteries.
Canon T2i AC Adapter – Approximately $65
Laptop
Nothing too crazy again as you won't be using a ton of memory or processes, a basic laptop will do the trick. I'm currently running an older Compaq with windows seven loaded as the operating system. You'll only need a bit of memory to store the photos, and enough to run the breeze software, which can be done with a PC or Mac, either will work fine.
Compaq Laptop – Approximately $360
Touch Screen Monitor
My current touch screen monitor is a View Sonic 22 inch LED display monitor, which is mounted directly to the booth. It's worked well for me without issues so I definitely recommend it.
Touch Screen Monitor – Approximately $300
Printer
The printer I'm currently using is a DNP DS-RX1, which is a high quality photo printer. Images are typically printed within a minute of the guest leaving the booth.
DNP DS-RX1 Printer – Approximately $1,000
 Start your photo booth rental business today and start making money.  Visit https://www.rbaphotobooths.com/ for your one stop photo booth shop.  We finance!
SOFTWARE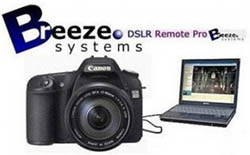 The software I'm currently running is offered by Breeze Systems, and is called DSLR remote Pro. This software has touch screen capability, green screen capability, and functions quite easily, so it suits my needs. It also has video as an option along with color or black and white photo options.
Breeze Software – Approximately $175
SUPPLIES
Printer Paper / Ink
You'll need printer paper and ink, which I recommend always having at least two extra refills per event. Typically a roll of paper and ink will last me about four events, but it never hurts to be save. I order my ink and paper directly for the DNP DS-RX1 printer

Printer Paper – Approximately $200
Props
This depends on the event as they are optional, but I often have them with me just in case. They're often easy to store in the bottom compartment of the booth since they don't weigh much. You MUST have mustaches, and goofy hats if you want your props to be a hit!
Props – Approximately $10-$50 Per Event
WANT TO BUY ALL YOUR PHOTO BOOTH EQUIPMENT IN ONE PLACE?
There are several photo booth manufacturers that will provide you with a complete setup so that you can hit the ground running. One of the best in the industry is Your City Photo Booths, which has a video below that shares their experience and how you can get started with them. If you don't want to try and reinvent the wheel, buying directly from a manufacturer may be your best option, especially since they offer ongoing support and proven models.
 Start your photo booth rental business today and start making money.  Visit https://www.rbaphotobooths.com/ for your one stop photo booth shop.  We finance!
TYPICAL VARIABLE EXPENSES PER EVENT
Gas
Depending on how far away the event is, your gas costs will eat into your profits. I drive up to 200 miles per event so gas can range from a few bucks to $50 round trip. This also depends on the vehicle you use to transport the booth.
Memory book
A guest book is a great additional option, which you can up-charge for. Typically the photo booth prints two copies per take so there is one given for a guest book and another for the guest to keep. Expect to pay about $15-$20 for a decent guest book. You can order them online here.
Paper and Ink
As a I mentioned earlier I order my printer paper and ink online as it's near impossible to find local suppliers. For two rolls of paper and two rolls of ink it runs just under $200, which means if I can do approximately four events per roll of ink and paper, it is roughly $25 per event in paper and ink being used.
Not including a wage for an employee since I do most of the events myself, I can expect my variable expenses to run about $100 per event. That means whatever price I book the event for, I expect to make the total booking cost, minus $100.
HOW LONG UNTIL THE BOOTH IS PAID FOR
The total cost of the equipment listed above was $5,000. If you book events at a modest price (depending on your market) of even $600, that means after variable expenses you have roughly $500 left, which then means it would take roughly ten events to pay off your equipment. This, of course, is not taking into account any wages or accounting for your time. However, once your booth is paid for it's quite easy to have an average hourly rate of $100 an hour.
 Start your photo booth rental business today and start making money.  Visit https://www.rbaphotobooths.com/ for your one stop photo booth shop.  We finance!
ADVERTISING YOUR PHOTO BOOTH
Once you have your business up and running you're going to want to find clients. I get the vast majority of my photo booth reservations via my website, which means I highly recommend you build one, or have one built for you. The vast majority of folks are going to find your new photo booth business online. You may also consider building your site and taking reservations before you even order your physical booth. This will allow you to test the market before investing thousands into your business.
Places that I Recommend You Create an Online Presence
I also recommend networking online and actively engaging in SEO (search engine optimization) to help your site better rank in the search engines.
Some Other Paid Online Options Include
Google Adwords Paid Advertising – Set up a pay per click campaign to show up for keywords in Google.
Groupon – Run promotions and deals to get more bookings. Groupon is good for business, but sometimes the margins aren't that great, so I typically don't use it, but it may work for you.
Other Offline Advertising Options Include:
Bridal Shows
Networking with Family and Friends
Handing out business cards to anyone you meet, especially if you hear anyone say "I just got engaged!"
Building Your Photo Booth Website
Although I won't get into the details of building a website because that is way off topic, I'll tell you a few tools I use.
To build my site I've used WordPress.org which is a free content management system. I use bluehost.com ($65 a year) to host my website and as a place to register my domain ($10 a year).
I also use Google Analytics to track my traffic (it's free), and Google Webmaster Tools to help my site rank better and make sure there are no issues with Google reading my site.
I also place a contact form on almost every page of my site so anyone on the site can quickly submit a question or ask for a quote. I use Wufoo.com to build a free contact form and embed it on my website.
Start your photo booth rental business today and start making money.  Visit https://www.rbaphotobooths.com/ for your one stop photo booth shop.  We finance!
OTHER CONSIDERATIONS AFTER YOU'VE DECIDED ON YOUR BOOTH AND ADVERTISING STRATEGY

How do you transport it
I have a large car that I can just barely fit the booth and all the supplies in. That means that all the room in the car is full except for my drivers seat. You can use an SUV or large car to transport the booth I recommended earlier in the post, but for other booth styles you may need to have a larger truck. This is a BIG consideration when deciding how to start your photo booth business. I personally don't like having a ton of overhead so would recommend going the portable route mentioned earlier.
Insurance
Some venues will require you to have insurance, and it's simply a good thing to have, even if they don't require it. This helps reduce your liability in case someone get's hurt in your booth. Contact an agent in your area to discuss this in detail. Since each state is different I won't really provide a cost, but expect to pay at least a few hundred dollars each year.
Legal Structure of Your Business
I am in no way giving legal advice, but there are a couple options when starting your photo booth business as to how you can structure it. These include:
Sole Proprietorship – Probably the most common for small start-up photo booth operators, the business is simply just you, and you can register the business name at your local government office.
Partnership – If you and some partners are starting the business, forming a partnership may be your best bet.
Limited Liability Company (LLC) – This is a great way to shelter yourself from your business so if you ever do run into legal trouble, your personal assets are less at risk. In my state you can easily register an LLC name within a few minutes online, and it costs $130. Each state is different though, so do some research. Learn more about LLC's here.
Contracts
Again, I'm not giving legal advice, but it helps to protect yourself. Seek the help of an attorney if you have any questions, or to better protect yourself from future issues. Some of the things I address in my contract, and things you may want to consider include:
Can you use the photos for commercial use after the event?
What are the start and end times of the event?
Are you requiring a deposit up front?
What forms of payment are you set up for?
What is the event location, and is there a contact person?
What happens if a guest does damage to your booth?
If the booth needs photo adjustments or the printer paper needs to be changed during the event time, is this written in your contract to allow for down time?
Is there a late fee policy if the person does not pay before the event?
Do you have release of liability clause to further protect yourself.
What happens if you break down or can't make the event last minute? It may be good to consider adding that you have the right to cancel the event at any given time and refund the person their funds if you cancel.
So there you have it. A rough outline of considerations when starting your own photo booth business, along with equipment, software, and accessories I currently use to run my very own photo booth business. If you have any questions, feel free to post them in the comments below.
Start your photo booth rental business today and start making money.  Visit https://www.rbaphotobooths.com/ for your one stop photo booth shop.  We finance!
Want to learn
We're here to help, contact us for more details

Email: sales@rbaphotobooths.com 
Telephone: (866) 412-0160